Price

RM6.90

Brand
Wel.b
Availability
In Stock

FLAVOR

Quantity
Description
Wel-B crispy. Our most popular product for kids is the perfect combination for their daily fruit intake. This is also the perfect gift for goodie bags gifts!
Suitable for 15 months up and Adults
Freeze-drying, also known as Lyophilisation is a process used to preserve a perishable material such as food. The basic idea of freeze drying is to completely remove water from the material while leaving the basic structure and composition of the material intact. Freeze drying has many advantages compared to other drying and preserving techniques.
1. Maintains food quality
2. Can be stored without refrigeration
3. Lightweight ~ convenient to carry (Freeze-drying significantly reduces the total weight of the food. Many fruits contain about 80 to 90% water)
4. Long shelf life ~ removing water keeps food from spoiling Freeze dried fruit are used in cereal or as snacks for health conscious individuals or young children. NASA, military and camping supply companies also freeze dry foods to make them light-weight and more portable while maintaining it's flavor and nutritional value
• 100% real fruits
• All natural ingredients
• No Food Additives
• No preservatives
• No Colourings
• No Artificial Flavours
• No Added Sugar
• Oil Free & 0% Fat
• HACCP, GMP, HALAL Certified.
An alternative snack for babies and toddlers. It is made from freeze drying natural yogurt and shaped into bite sized bites.
*This product should only be fed to seated, supervised children who are accustomed to chewing solid foods.
Why choose freeze-dried? Freeze-drying is one of the latest techniques in food preservation. This method is preferred by NASA to preserve food for astronauts. It works by extracting moisture from food by vacuum at sub-zero temperature (-40 ํ c). As well as locking in all the essential nutrients, neither heat nor oil is used.
- Freeze-dried yogurt & fruit snack.
- Yogurt Melts made with real yogurt & fruit.
- Suitable snack for babies learning to pick up food.
- Melts in your baby's mouth.
- With live & active cultures.
- Halal certified by The Central Islamic Council of Thailand (CICOT)
- Product of Thailand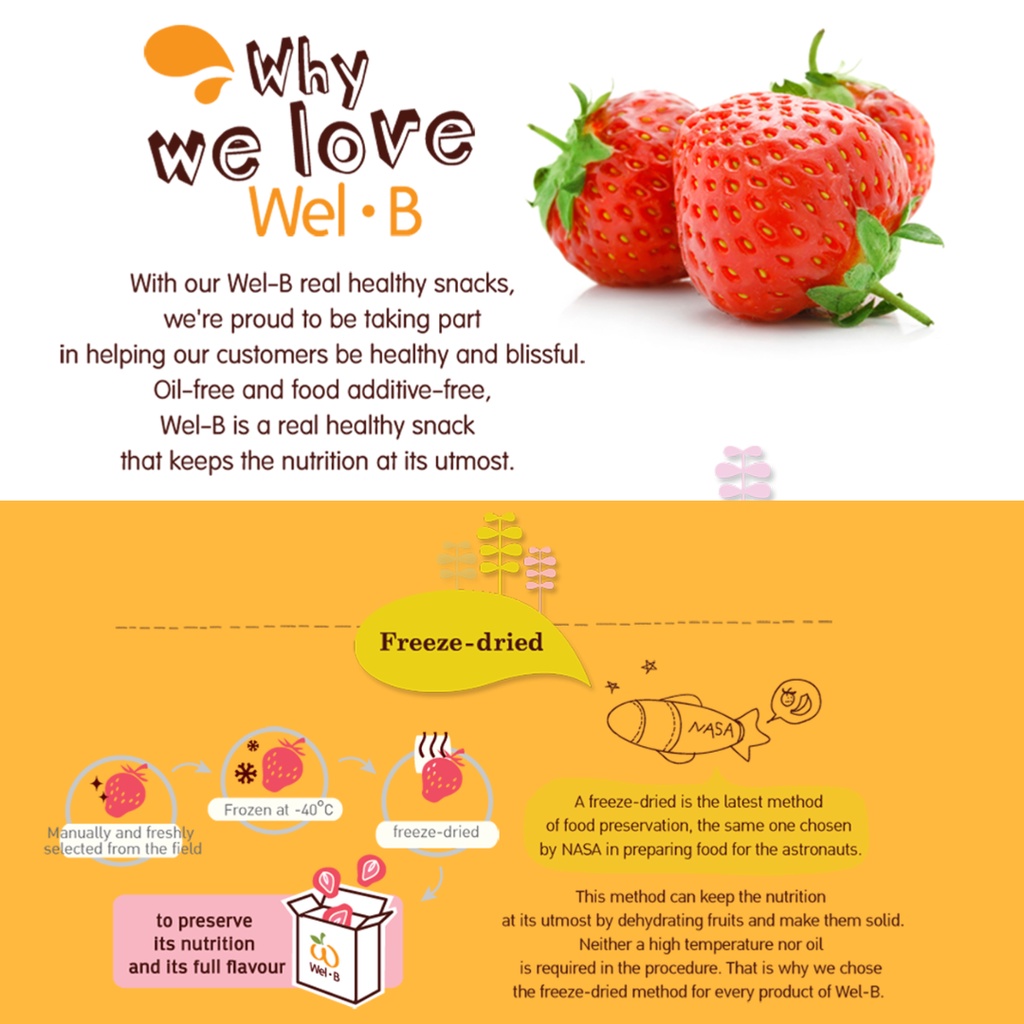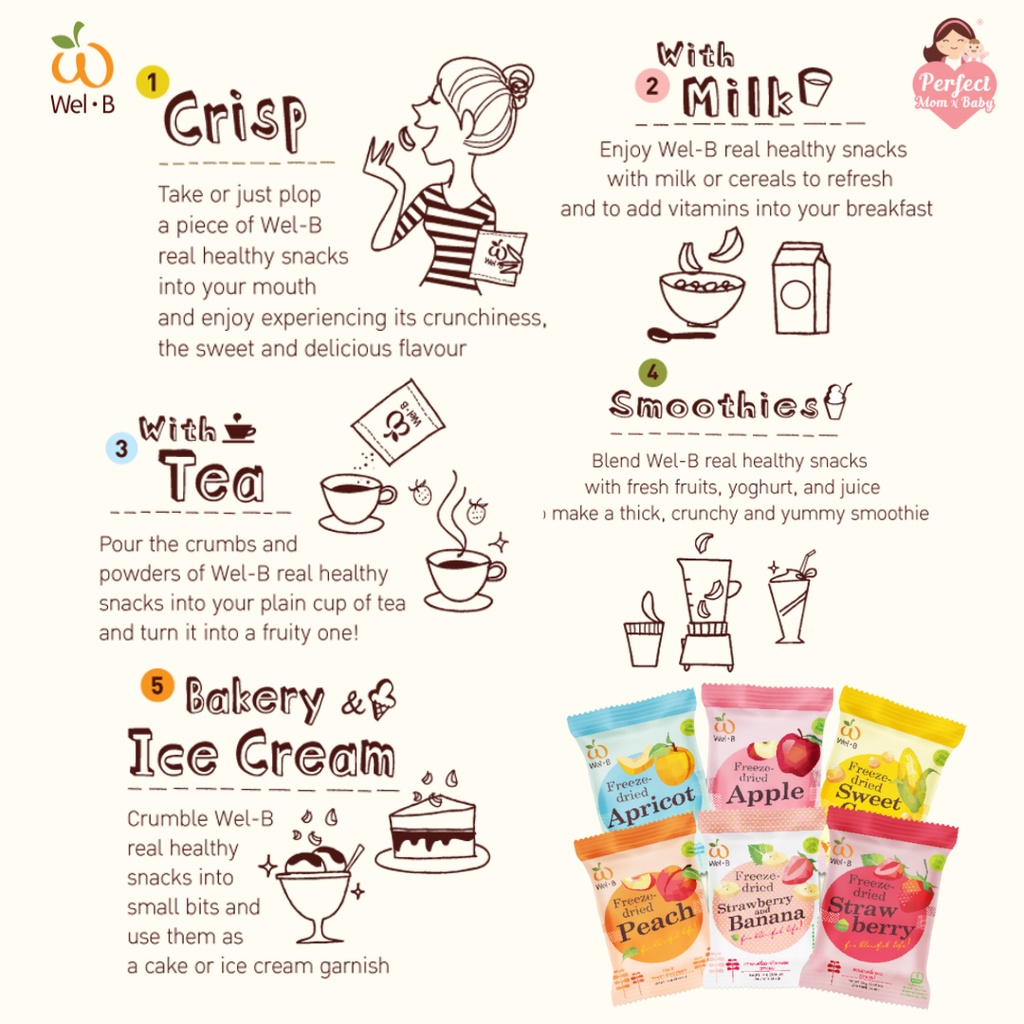 Reviews (0)
view all
back