Price

RM28.00

Product SKU
4717964425577
Brand
Amber
Availability
In Stock
Quantity
Description
Highlight
No salt
No sugar
No seasoning
No preservatives
No chemical additives
No added coloring
product description :
-Convenient, delicious, ready to eat after heating
-After quality inspection, sanitation and safety, cooked with certified organic rice
-No preservatives, no coloring, no seasoning, safe and reliable
-Aluminum thin airtight packaging, can be stored at room temperature
-Easy to carry, suitable for parents at work or traveling
-To supplement the nutrition that young children tend to lack
-White rice plus a little germ rice is not only rich in energy, but also the staple food with the lowest allergenicity
-Rice porridge is moderately thick, which is most suitable for children learning to eat

*This product is produced on the same production line as other products containing peanuts, nuts, fish, crustaceans, eggs, milk, beans, and wheat. People with food allergies should pay attention
Place of Origin: Taiwan
Product specifications: 150g x 2
3 ways to eat:
1. At home, it can be poured out and steamed in a bowl for 10 minutes.
2. Microwave heating-tear open the aluminum bag, pour the rice porridge into a microwaveable container, and heat for 40 seconds (750W) for consumption.
3. Heating in a beaker-Put the whole package of rice porridge in a beaker, add boiling water to 80%, and heat for 10-15 minutes.
*It can be diluted by adding some hot water
Suitable for babies 8 months old or above
Baby Congee Take-out baby porridge is a test suitable for babies to use food-grade aluminum foil laminated airtight packaging and high-temperature sterilization treatment, which can fully block the invasion of air and bacteria.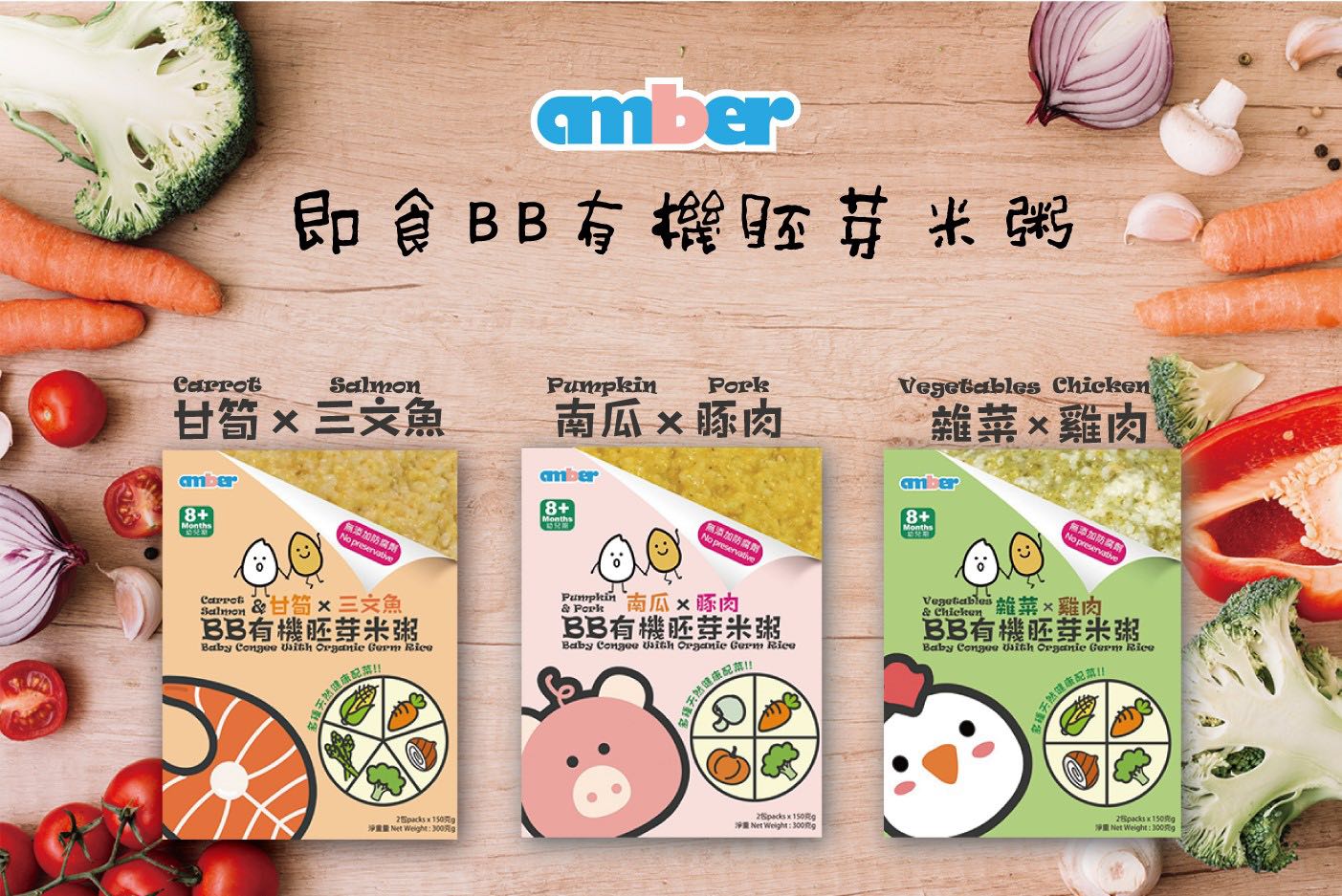 Reviews (0)
view all
back